Game changer for online shopping
Check out our video, set yourself at ease and get what you've always wanted.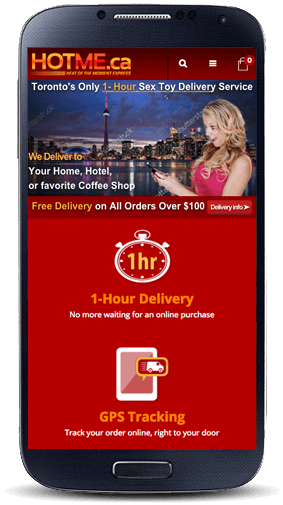 Pricing

We keep it Simple
HotMe.ca – Canada's original one hour delivery service for buying adult toys!
For many people, buying sex toys at a local shop can be a highly stressful matter, and even shopping at the average online adult stores can be a hassle for most people. We understand that the act of purchasing adult toys is a personal matter, and that most people would prefer to keep their online purchasing activity private. This is why at HotMe.ca – we provide a more desirable alternative to traditional online purchasing.

We are not like the other adult sex toy stores that you can find online, we deliver your order to you, anywhere within 1 hour! Now servicing Vancouver, we deliver your adult toy purchase to you privately and securely, to your home, hotel, or even your local coffee shop.

Our main emphasis is customer security and satisfaction, we understand that our customers value their privacy in this personal matter. Because of this fact, we utilize a simple and easy – no obligation check out system that minimizes the personal information needed to make a purchase. Our discreet and private system is as simple as ordering take-out food from your favorite local restaurant!

With our large selection of adult toys including but not limited to: dildos and vibrators, love dolls, strapons, BDSM toys, and even lingerie, we have something for individuals and couples. We also carry some of the top brand names like the we vibe, autoblow2, and the fleshlight. With our satisfying selection, convenient fast delivery, our utmost respect for your privacy, and our unbeatable prices, HotMe.ca is truly the best choice for you to buy adult sex toys in Vancouver today.

So if you are looking to make an adult sex toy purchase online, and you want fast secure delivery in 1 hour, with great prices and your privacy respected, then you are at the right place! You are in good hands with HotMe.ca – where ordering adult toys is always fast, secure, safe and discreet!