Track Your Order
Via GPS
At Heat of the Moment Express we understand the connection people need to feel with their new purchase. We keep you connected by allowing you to track our drivers' GPS.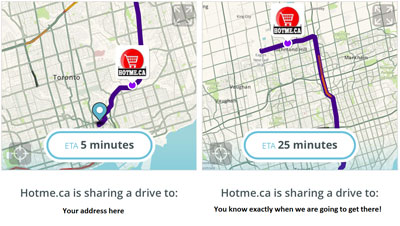 Watch your order being delivered on your computer or mobile device on route to you.


Its simple to do...Just click on our customer support chat box and enter your name or order number. Our sales staff will post the GPS driver link in the chat box once the driver has been dispatched to your location. All you have to do it click the link and ka-pow. GPS tracking.


Click Here Track Your Order Via GPS